The concept
As travel is a pleasure and is prestigious, we decided to give our clients the opportunity to use travel as a reward, and thank you mean or a motivator.
The Succès Voyage travel voucher is presented in elegant packaging, and offers many benefits both for your company and for the person receiving the gift.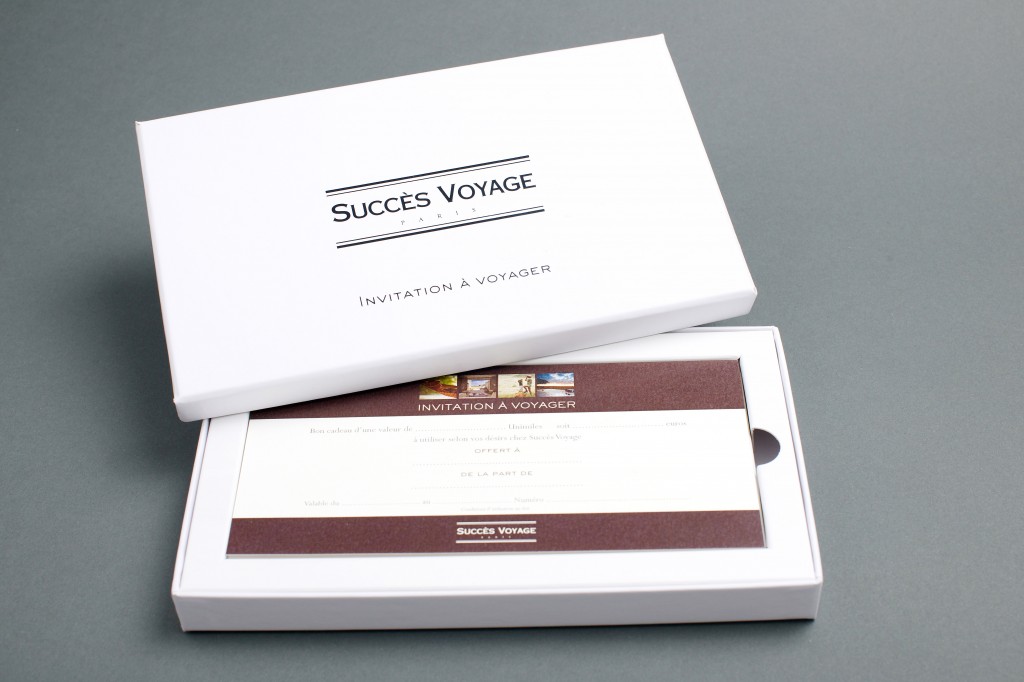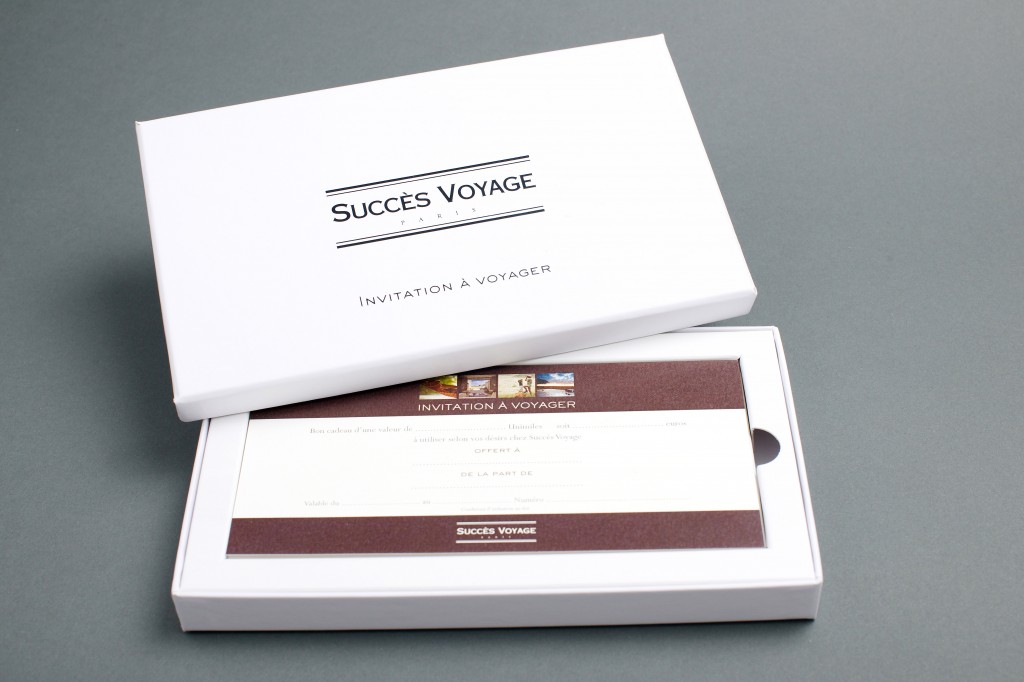 • Flexible and adaptable to suit your budget
• An elegant and luxurious image
• Guaranteed to be something they will love and remember
• Cost can be brought down using company Unimiles to buy the Gift Box
What you get:
• Unlimited services and a wide range of choices
• Guaranteed VIP treatment
• A package to suit all travel budgets
• No quota or category conditions
• No limitations or restrictions

Types of Gift Box
One or more Gift Boxes may be purchased through your Unimiles. Just ask to find out more.
We recommend that you choose a voucher to match your desires, with no limits on price* or services.
You can choose:
• A voucher for a sum to be used to purchase all or part of a trip
• A bespoke package created just for you
• A weekend break with fixed dates
• VIP services in Paris (chauffeur driven car, fast track at the airport, etc.)
• Or anything else you might prefer.

Gift Boxes can be used for any occasion; to thank or reward your employees or customers, celebrate a wedding anniversary or offer an incentive.
*from €50 or more